Director's Message
Christmas is the most wonderful time of the year. Particularly when we get to celebrate it with our children. The wonder on their faces is precious. One of my favorite things are all the decorations, especially the lights. It's great to take a drive around the neighborhoods and look at the all the homes that have been lit up. It can be so easy to get caught up in the beauty of the lights that we might think that that is what Christmas is all about.
This Christmas, as we enjoy the beautiful Christmas lights, let's remember that while they are beautiful, they are only reminders of the one true light – our Lord and Savior. As the year ends, we thank you for all your support over the past year. We have thoroughly enjoyed your children and look forward to another great year in 2020.
May you all enjoy this Christmas time, and may you create memories that last a lifetime.
Peace & Blessings,
Treva L. Martinez
P.S.: Ask how you can get a $100 Tuition Referral Bonus
Christmas Closure
ZCA will have a half day on Christmas Eve (12/24) pick up will be at 12:00pm.

The school will be closed for the Christmas Holidays from December 25th, 2019 to January 1st, 2020.

We will re-open on January 2nd at regular school hours beginning at 6:30am to 6:30pm.
Verse of the Month
Luke 2:14
"Glory to God in the highest heaven, and on earth peace to those on whom his favor rests."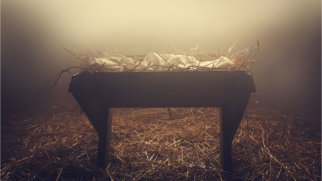 Christmas Cookie Decorations
Friday, December 13th
Join us for our annual
Christmas Cookie Decorating party at 9am.
Invite your family and friends to school.
Please RSVP by December 10th at noon.
Cozy Coco Day (Pajama Jam)
December 20, 2019 will be our Pajama Day. The children will enjoy hot coco and marshmallows along with being totally comfortable in their pajamas. Please ensure your child participates this day by wearing their best Christmas PJs to school.
Join us Sunday, December 15th at 9:30am for our Christmas Drama play
Zion Christian Academy Newsletter December 2019
888 Zion Circle, Roswell, GA 30075
(770) 998-0961 | zionchristianacademyga.com
You may also like this